2018
Mid-Atlantic Leadership Conference 2018
When: Friday, April 20 – Saturday, April 21, 2018  (Information below for Thursday and Sunday activities)
Where: The Creative Labs, Baltimore, MD (map link)
Cost: $70
Estimated Attendance: 100-120
Tickets: Ticket sales are closed.
Contact: Questions? Email MALC producers (Jenn Richter, Millie McMillan, and Patty Simonton) at malcplanning (at) gmail dot com.
Overview of the Mid-Atlantic Leadership Conference
In November 2016, over 30 Burning Man Regional Contacts, board members, producers and department leads of Regional events, theme camp leaders and other Burning Man and local community leaders from around the region gathered together to share ideas, best-practices, inspire and learn from each other during the first Mid-Atlantic Leadership Conference in Washington, DC. This April, we are excited to host the second annual Leadership Conference in Baltimore, MD. The MALC will consist of two full days of programming to promote knowledge exchange, skill enhancement, community development and relationship building. We are particularly excited to partner with the Baltimore Burner and creative arts community to bring you a fantastic conference. FirePony Creative Society* is proud to be the sponsor for this event. Stay update to date about the MALC – join the newsletter letter here. * FirePony Creative Society is the new trade name for Playa del Fuego, Inc.
Is MALC right for me?
The MALC is for anyone who is leadership-curious, ready to take their leadership skills to the next level, or is comfortable in their leadership skin and ready to share their knowledge. Side effects may include an increased feeling of belonging to a global community, big crazy dreams, and an uncontrolled impulse to make the world around you awesome. Conference Objectives:
Discover the impact the Burning Man Network is having all over the world, and how we, as individual community leaders, fit into the larger picture.

Discuss the specific successes and challenges we have and continue to face as a Burner community in the Mid-Atlantic Region.

Discover just-in-time skills, tools and resources that can be used to foster community-based support and growth.

Elevate how we can take what we continue to learn from our Burn community and use it to build/grow our local communities.
Conference Schedule
Thursday, April 19: Conference Attendees Meet-and-Greet 6:30pm – 9:00pm at Tir Na Nog Irish Bar & Grill
Friday, April 20:  MALC Day 1 Coffee, Networking, Lunch, and Check-in 11:00am – 1pm   Conference Programming: 1:00pm – 6:30pm Informal Happy Hour – 6:30 – 8:30pm at BluePit BBQ
Saturday, April 21: MALC Day 2 Breakfast and Registration: 8:00-9:00am Conference Programming: 9:00-6:00pm Networking Gathering: 6:00 – 7:30pm MALC Tickets include admission to Spectrum: An Immersive Light Experience, hosted by Creative Labs and Camp Beemore – 9pm
Sunday April 22:  Travel or Sight Seeing Day! Burner Brunch in Baltimore (possible) The Renwick Museum's exhibit "No Spectators: The Art of Burning Man" in nearby Washington, DC The American Visionary Arts Museum in Baltimore
Workshop and Plenary Topics
We are thrilled to announce two special guest speakers from the Burning Man Project:
Michael Mikel (Danger Ranger)
"The Five Ages of Burning Man"
Join Danger Ranger for a comprehensive examination of Burning Man's 30-year history, and how it evolved as it was affected by external and internal forces. This insightful, and often humorous, audio-visual presentation by one of the founders of Burning Man is not to be missed.
Meghan "Megs" Rutigliano
"Global Network Overview and Future Visioning"
Join Meghan "Megs" Rutigliano for an overview of Burning Man's Global Network. Megs has been working with the Regional Network since 2008 and has lead a total of 15 conferences for Burning Man Project from the Global Leadership Conferences in San Francisco Bay Area to the annual Burning Man European Leadership Summit which has happened in Berlin, Amsterdam, Barcelona, Stockholm and Nantes, France (April 5-8, 2018). Megs has a deep passion for thinking about how our Global Network can grow and scale sustainably. She will present findings from recent research that the Regionals Team has done about the network, which officially includes 300 Regional Contacts across 40 countries, 85 regional events, and an ever-growing community of doer, dreamers, and makers. She'll also share research conducted over the past two years on how other global creative networks work, and plans to present and discuss findings and ideas with MALC participants. Together we'll explore the following questions: How do creative networks approach programming, network leadership, leadership convenings and knowledge sharing? How do creative networks scale and what are the tools, approaches and learnings that might be useful to integrate into Burning Man's approach to global network cultivation?
Session Titles and Descriptions 
Applying for Art Grants and Managing Art Projects: A Ten Principles Approach – Speaker: Juniper.  This highly participatory workshop is designed to develop skills and knowledge about writing an art grant and managing a project. We will consider strategies for incorporating the ten principals into all phases of the process. Participants with all levels of experience (and half-baked art project ideas) are welcome to attend.
Volunteer Management: How to Attract and Retain Talent – Speakers: Theresa Champagne and Millie McMillan. How do you pull people, especially new burners or new-to-your-camp burners, into the connective tissue of your community. How do you ensure you have the proper resources and (wo)man power to resource your projects and playa offerings? How do you keep people from burning out? How do you attract and retain talent? How do you leverage prebates and rebates? Answer these questions in more with a workshop featuring theme camp leaders from Pink Heart and Disorient.
The Thing About Logistics and Technology and How It Impacts Planning and Theme Camps. Speakers: Jenn Richter, Charles Plank, Theresa Champagne. There isn't a playbook to running a camp or bringing a collective vision to life on the playa, but many long-time theme camps have developed practices to streamline energy use and to support a strong communal effort on playa. Learn from camp leads who build infrastructure and support the incoming of international campers, from power and grid plans to getting camp assets from regions around the world to the playa.
Develop Your Organization With Intention – Speakers: Patty Simonton and Monster. You've landed on your next big idea. Maybe you're planning an event, or a large theme camp, or want to create a new nonprofit. Now what? Join us for a high-level overview of organizational structures and management strategies, and a practical discussion about the need to institutionalize accountability into the fabric of your organization. In the first part, we'll talk about when and why you should consider forming a legal entity and whether you want to be a non-profit, walk through some of the pros and cons of C Corps, S Corps, and LLCs, and discuss some of what it takes to ensure you are in compliance. In the second part, we'll address board structure, roles and responsibilities, and ideas to help you establish a sustainable organization.
People of Color in Alternative Spaces – Speakers:  Ursula Wright and Ajshay Barber. A panel and community discussion about the experience of people of color* in "alternative" social spaces**. We would like to include a wide array of people and perspectives so as to have an open and honest discussion, and to provide a safe space for people to engage with the one another. *"People of color" includes black, brown, Middle Eastern, Latino, Asian, Native American- basically someone who identifies as a person of color. **"Alternative spaces" includes the Burning Man/regional communities, but also may include a variety of other subcultural spaces- i.e. the LGBTQ community, the flow arts community, electronic music community, etc.
We Become the Stories We Tell – Speaker: Kristin Pedemonti. We become the stories we tell ourselves about ourselves + the stories we consume, share and tell. These stories impact how we see self, interact with others and navigate the world around us.We have power, control and choice over these stories and can revise our life narrative to better reflect who we truly are. This hands-on workshop provides insights, tips, tools and techniques to serve you to 1st be aware of the stories you are telling yourself about yourself and then be able to begin to revise and retell a new narrative to better serve you and others.
Bringing Art and Performance to Your City – Speakers: Joshua Carroll, Jessica Reid, Kyle Rasmussen, and Sam Stevens. Organizers who have created playa-inspired artistic programming in their local communities will describe the challenges and successes from their experiences and give guidance on how to facilitate art and performance in your community. Group discussion will follow, bring your experience and knowledge too!
Practicing Consent Through Dance – Speakers: Emma Kaywin and Kira Stein. In this hour-long workshop, we will engage in a series of short (3-5 minute) dance exercises, either in pairs or the full group, to explore and practice our verbal and nonverbal consent skills. Come ready to move and discuss!
Implementing Consent Initiatives in Intentional Communities. Moderator: Kira Stein, Panelists: Emma Kaywin, JR Russ, and Maddie Sharp.  Panelists will share their lessons learned and lead a conversation about best practices implementing consent initiatives in their communities.
Burners Without Borders – Civic Ignition Grant Workshop. Facilitator: Millie McMillan Help make the decisions for the 2018 Mid-Atlantic Leadership Conference Civic Ignition grants, and learn more about the process during this workshop. We'll use grant submissions as material to review and workshop while discussing best practices that can be applied in other civic grant programs.
Being a Burner in 2018 – Theresa Champagne and David Koren. The culture of Burning Man and our interaction with the mainstream is evolving. In this world cafe, everyone will participate and explore what it means to be a burner. What does it means to be a burner today, to have shared this experience we've all shared? What is essential to carry forward and what are we making room for? How do you, within your community, continue to build the foundation and culture you've set while radically including new people and new ideas? This culture belongs to all of us, and we get to decide, collectively, where we take it next to have an impact on the world.
Burners in Action: Activism in and around the Burner Community

– Facilitators: Millie McMillan and Steph Compton. 

We build temporary cities such as Burning Man and many regional events across the globe creating inspiring places to explore people, activities, art, and experiences that may be scarce in our extended and local communities beyond these temporary cities. So how can our daily lives in our extended and local communities pay homage to our experiences together in the temporary cities. How can we use our experience and socio-cultural revolution to inform and inspire? How do we build conscious counterculture, and shift our extended and local communities in a more humane, peaceful and sustainable direction?

Building an Intentional Community. Speaker: Marvin Roxas. Businesses, corporations, and groups from all different societies and beliefs talk about communities. Some communities seem to form accidentally while others seem to come about organically. This workshop is a basic introduction that introduces participants to a few basic strategies that could be used to build an intentional community of creatives and burners through both anecdotal and researched evidence.
Event Management Structures – Hierarchical and Flat Teams. Speakers: Myra Sinnott and Patty Simonton. 

Our community knows how to host events, and sometimes the organizational structure behind these events take the shape of an event planning team. Let's chat about how different event management teams impact decision making, volunteer retention, and the event itself.

Cultivating Creative Art Spaces and Culture – Speakers: Richard Best, Beau Turner, and Mark Shays. In an age where everyone is fighting for limited resources and art funding, how do you inspire collaboration in and among your community? Learn firsthand how Richard Best of Baltimore's Creative Labs, Beau Turner of Norfolk's 757 Makerspace, and Mark Shays of New Orlean's Elephant Collective are helping to establish, build and grow a community of artists, builders and collaborators in shared creative spaces. They will offer insights into some of the challenges they've faced, discuss what it means to be a DIY community, share how their business models operate, and highlight the importance of demonstrating and measuring the value of these collaborative spaces. Most importantly, the second half of this session will be an opportunity for you to ask questions, so come prepared with what you want to ask!
Radical Vulnerability

 – Facilitator: Monster. The idea of this workshop is to share with a small group (no more than a dozen or so people) some of the struggles you are facing as a leader and to allow yourself to be vulnerable. Unlike other workshops, participants are asked to keep everything that is said confidential within the group. Each group will have a facilitator, who is simply there to ensure that everyone present has a chance to share. This session was developed by a GLC participant and brought to the MALC in November 2016. 

Leadership Development – Mentor Program Roundtable. Facilitator: Patty Simonton. Would the Burning Man community benefit from a mentoring program? What would it look like? Is there interest? Join us for a roundtable discussion and let's talk about how we can do a better job of proactively identifying, recruiting, empowering, training, and mentoring our community leaders.
Spaces and Values: Development without Displacement – Facilitator: David Koren, with panelists: Eric Stephensen and Neil Takemoto. Our creative culture has grown to a point where we are now a broad constellation of organizations, entities, and movements that share similar values. At the same time, our values (broadly based on participation and inclusion) have been tested by recent political and community events and its aftermath. It's time to think big about socially conscious real estate development. It is a time when we need to work together to better articulate our values, develop plans for how to advance the causes we care about, and reach out to and communicate with those who may not understand or be aligned with our "movement of movements."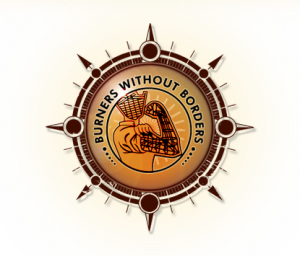 Civic Ignition Grant
The Mid-Alantic Leadership Conference is thrilled that we've been allocated $1500 to distribute a Burners Without Borders Civic Ignition Grant. A program aimed at funding innovative community & civic projects within the mid-Atlantic geographic areas.  We are interested in programs that create collaborations, produce direct actions, utilize several of the 10 Burning Man Principles, are reproducible, and creatively tackle local social problems. Programs that are solely based on artistic endeavors and do not have a community or civic aspect will most likely not be considered for funding. Funds should not be used for direct fundraising, chapter promotion efforts, or for paying people for their work. This grant gives anyone the opportunity to submit a collaborative, creative, and principle-focused project with a chance to win up to a $,1,500 grant.
Applications are now closed. We encourage applicants from all around the mid-Atlantic region to submit their ideas for review. The winners of this grant will be selected during a workshop at the MALC. Learn more about the Civic Ignition Grant.
IGNITE the Mid-Atlantic Leadership Conference!
We've got a great collection of IGNITE sessions for this year's event. Submissions are now closed.
Mid-Atlantic Leadership Conference Planning Team
Event Producers: Jenn Richter, Patty Simonton, Millie McMillan
Conference Planning Committee: Steph Compton, Meghan "Juniper", Ryan Seeley, JR "Nexus" Russ, William "Sauce" Funderburk, Olga Liapis-Muzzy
Team members: Ursula Sadiq, Kelly Nedrow, Jenny Sparkles, Patty Lora, Katie Gould
Accommodations
Holiday Inn Inner Harbor Baltimore. We have arranged a block of hotel rooms at the Holiday Inn Inner Harbor Baltimore. Rooms are $109/night + tax. Parking is $28 per 24 hours, permits in-and-out. The group rate can be extended 2 days prior and after the event, based on availability.
To receive the group rate, reservations must be made by MARCH 21, 2018. The Holiday Inn is located a few blocks from the Light Rail, which will take you directly to Creative Labs (where the MALC is being held) in 30 minutes, or you can opt for a 20 minute cab ride. The hotel is walking distance to the Inner Harbor, the jewel of Baltimore, with restaurants and shops along the waterfront. During the time of our conference, Baltimore is also hosting Light City, a free festival of light, music and innovation. Many exhibits will be in and around the waterfront area.
Group Name: Burning Man -MALC
Group Dates: April 20 – April 22,2018
Call in Reservations: 1-800-HOLIDAY or direct 410-685-3500 or Book Online
Your group code is: BMM
Hyatt Regency Baltimore Inner Harbor.  If you prefer a more upscale hotel, we recommend the nearby Hyatt Regency Baltimore Inner Harbor. At last check, the rates were $159/night + tax. There are dozens of other hotels in the Baltimore area, or additionally you may find accommodations on Airbnb.com or HomeAway.com.
Scholarship Fund
Help us ensure that all those who will benefit the most from this great event can attend. If you have the means to contribute an extra $10 or $20 to the scholarship fund, we encourage you do so. All funds will be used to help MALC attendees and speakers attend the event. If there are remaining funds available after all applications for Scholarship Ticket have been addressed, they will added to funds available through the Civic Ignition Grants to be awarded during the MALC. Please contact us if you would like to request a scholarship ticket discount. Those granted a scholarship ticket will be sent a code to be used to purchase a $50 discounted ticket. All applications will remain confidential, sent to this year's event producers: Millie McMillian, Jenn Richter, and Patty Simonton.
Frequently Asked Questions (FAQ)
Will there be video recording? Maybe. We believe this is a possibility if someone wants to volunteer their time and equipment for this purpose, but at present, we have not planned/arranged for this. Will the conference be live streamed? Unlikely, but we may explore opportunities for the live plenary sessions to be streamed for the community.